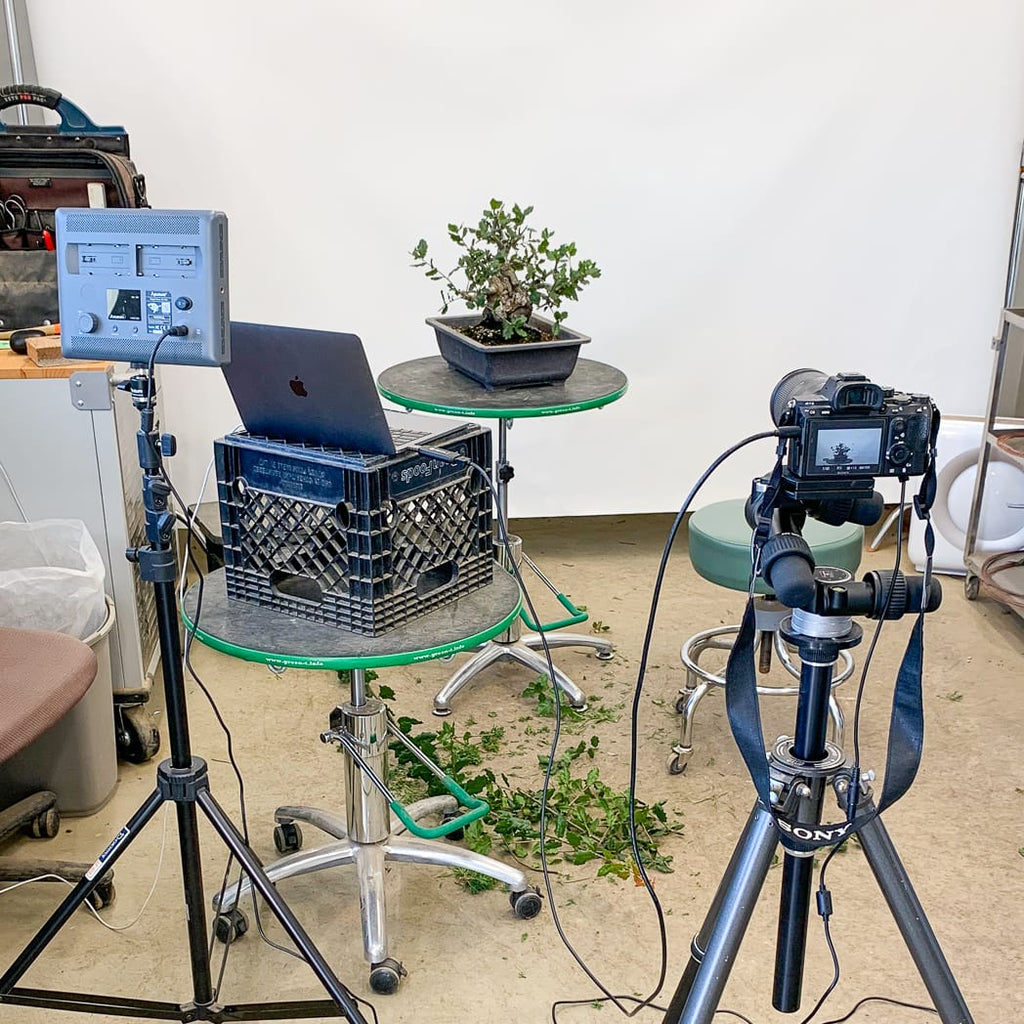 Online Presentation
Online Presentation
description
Note: please write me to book a virtual presentation at jonas at bonsaitonight dot com. You can use this link to confirm the reservation once the details have been set.

If your club is looking for a speaker for an online presentation, I'll be happy to help! Feel free to select one of the programs below or suggest a custom program suitable for your club members. Popular topics include:
Ten Things I Wish I Knew as a Beginner: a look at the lessons I wish I'd learned early in my bonsai journey using examples of trees from my collection.
Long-Term Strategies for Growing Quality Bonsai from Scratch: an overview of the bonsai development process aimed at helping identify which techniques apply at different stages of development. Program can feature different species or focus on black pine bonsai.

Seasonal Care: an overview of the techniques to focus on in the coming season. This topic can be limited to a specific species like pine or azalea, or to a group of trees like conifers, deciduous bonsai, or broadleaf evergreens.
Decandling: beginning and advanced approaches to managing vigor on Japanese red and black pines in spring.
Repotting: a video with live narration featuring the repotting of a mature Japanese beech forest.
Selecting containers for bonsai: a slide-based program aimed at helping participants select containers of the appropriate size, color, and style for their trees.
Slide shows from Japanese bonsai gardens or exhibits, or a virtual visit to the Sierra Nevada to see spectacular Sierra junipers growing in their natural environment.
Suggest a topic of your own: I regularly create new programs so feel free to let me know if you have any ideas!
The basic rate for a 90-120 minute program is 300. Additional fees may apply depending on the length or nature of the program. I can use your club's Zoom account or my own.
Programs may include slides, pre-recorded video clips with live narration, and live demonstrations. I encourage questions throughout presentations by chat or by voice.
For more suggestions, including suggestions for other popular presenters, see "How to Host a Virtual Bonsai Presentation."